Giving back to our communities is a big part of our Team Blue Culture. We encourage team members to contribute to charitable organizations. Annually, Drexel will match 2x your donation up to $200 per team member to assist in supporting charities that are important to Drexel Team Members  Example: You donate $100, Drexel will double your donation and donate $200 on your behalf.
What is considered a charitable organization? 
Charitable Organizations are groups organized for purposes other than generating profit and no part of the organization's income is distributed to its members, directors, or officers. Charitable Organizations include public charities and private foundations such as churches, hospitals, qualified medical research organizations affiliated with hospitals, etc. Crowdfunding platforms such as GoFundMe raise money for some awesome causes, however they are not considered a charitable organization that Drexel can match.
What do I need to submit for Drexel to match my donation?
You'll need to complete the information below and submit an acknowledgment letter or receipt for the donation made. .
Who is eligible to submit for the Drexel Charity Match?
The Charity Match program is only available to current, full-time team members. 
What if my organization does not meet these guidelines? 
If your organization does not meet the Charitable Organization guidelines we encourage you to have a conversation with your Head Coach. There are many ways that Drexel can help support organizations that are important to you!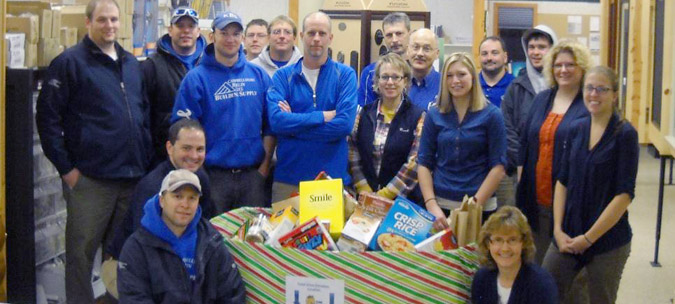 All Saints Catholic Church
American Cancer Society – Relay for Life
Berlin Community Scholarship
Boltonville Voluneteer Fire Dept
Boys and Girls Club
Brookfield East High School
Brownsville Lions Club
Campbellsport Athletic Association
Campbellsport Fire Department
Campbellsport Future Farmers of America
Campbellsport Lions Club
Cedar Community Foundation
Christine Ann Domestic Abuse Center
City Church of Compton
City of Kiel Police Department
Cougar Booster Club
Divine Savior Catholic School
Eden Boy Scouts Troup 730
Eden Fire Department
Farmers & Merchants Charity Challenge
Fondy Junior Football
Glenbeulah Fire Department
Habitat for Hummanity
Hermitage- Forest Sportsmans
Hingham Athletic Assocation
Hingham Reformed Church
Holy Christina Stahl Foundation
Kettle Moraine Players, Inc
Kettle Moraine Sportsman Association
Kewaskum Athletic Club
Kewaskum Girls Basketball
Keys Scholarship Fund
Kiel Area Community Chest
Kiel Area School District
Kiel Fire Department
Kiel Kiwanis
Kiel Soccer Booster Club
Michael Frachiche Memorial
Okauchee Lake Yacht Club
Oostburg Christian School
Quarry Quest Foundation
Random Lake Rod & Gun Club
Ripon Rotary Club
Saint Isidere The Farmer
Salem U.C.C – Wayne Church
Shepherd of the Hills
Smithson Benefit
St Anne Fire Department
St Charles Parish and School
St Killan Church
St Matthews Church- Campbellsport
United Methodist Church
VFW Post 1908
Walk 4 Hearing
Waukesha Catholic Schools
Waukesha Deputy Sherriff Association
Waukesha West High Marching Band
Waukesha Wings Hockey
West Bend School District