there is nothing ordinary about what we do
why Drexel
here are just a few reasons…

Happy People. Every person has a smile. People buy from happy people. THIS IS DREXEL!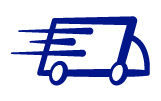 Operations Team. Our delivery speed and accuracy is world class. Our operations team is second to none – it truly is what built our reputation. Ask any current customer why they buy from Drexel?

Family Owned in Wisconsin by the Fleischman Family since 1985. As local as it gets!

All about the details! At Drexel, we focus on the smallest details because they count.

Product Specialist. Each of our locations feature Product Specialists. They specialize in knowing everything in their product segment, and work hand in hand with our account managers to support our clients needs.

Delivery Area. With 8 locations Drexel can deliver throughout the entire state of Wisconsin & beyond.

Staying COMPETITIVE on price is always a focus. Our knowledgeable purchasing team works hard to educate our clients on the lumber market, and with 8 locations our size provides us tremendous buying power.

OTIF.  "On Time And In Full Delivery" We know the most expensive 2×4 is the one you don't have on your job-site when you need it.
We track our OTIF percentage and strive to reach a 97% OTIF goal each month.
At Drexel we know that OTIF is the most important thing for our clients, and if we aren't reaching our goal we dig into the details to correct any issues.

Our 48 hour solution resolution policy ensures we get you answers in 48 hours. We take care of you!
Listen to our podcast
Happy Hour Podcast #70
Don't see what you're looking for?