there is nothing ordinary about what we do
about us
Drexel Building Supply is a leading provider of building materials and services to professional contractors and homeowners throughout Wisconsin.
At Drexel Building Supply we align our entire Team around one mission: Supply. Happiness. We live and operate around our 11 core values, these values are the backbone of what drives our team to success.
Since 1985, Drexel has remained committed to providing quality products and services. Team member owned and community driven, there are nine Drexel locations located in Amherst, Berlin, Campbellsport, Columbus, Jackson, Kiel, New Berlin, and two locations in Wrightstown, Wisconsin.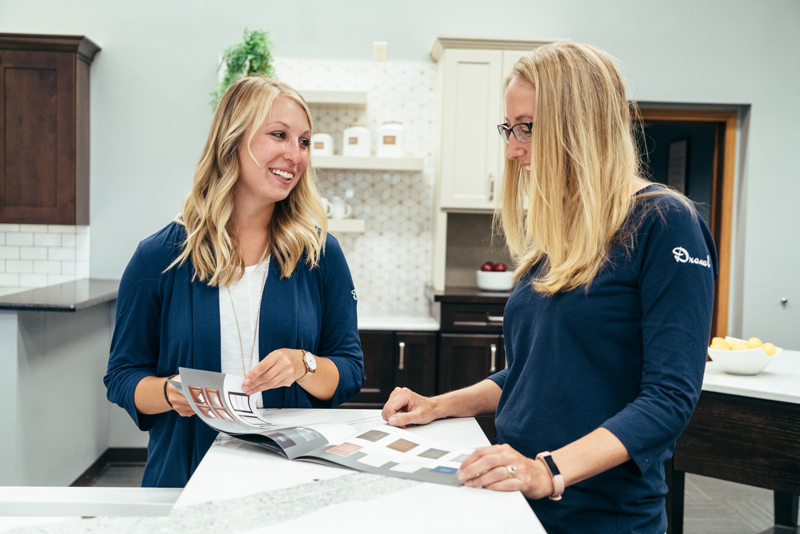 our culture revolves around our
core values
ethics
Do the right thing & always encourage others to do the right, honest & ethical things. This is #1, & it's #1 for a reason. Ethics, It's the most important.
respect
Treat others like you would like to be treated no matter whom & no matter the situation.
balance
Manage your time for both business & personal success.
winning attitude
Have a can-do attitude. Be positive, upbeat & stay focused. We are winners.
communication
Share information, ask questions, listen effectively, speak thoughtfully, & let ideas live.
development
Learn from each other. Teach, Coach & Listen. Create an environment where everyone can be a star.
team work
Value different viewpoints. Carry out the agreed upon plans. Together we achieve more. Go Blue!
change
Accept it. Embrace It. Initiate It. Do everything every day better, faster, & cheaper.
have fun
Enjoy your job. Enjoy your life. Smile more & make others around you smile too.
accountability
Know your responsibilities. Live up to your commitments. Hold others accountable
connection
We hold our culture dear by the connections we make with our team and our clients.  Engagement is the number one way to protect Drexel.  We can be connected from anywhere, but together is better.
Don't see what you're looking for?
Through UnitedHealthcare, UMR creates and publishes the Machine-Readable Files on behalf of Drexel Building Supply.
To link to the Machine-Readable Files, please click on the URL provided: transparency-in-coverage.uhc.com